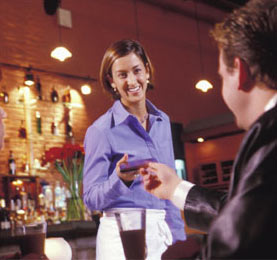 JUST SOUTH OF THE HUSTLE and bustle of Myrtle Beach, Murrells Inlet, known for its relaxing atmosphere and second-to-none seafood, has quietly become a favorite retirement spot for those seeking the easy-going waterfront lifestyle with all of the modern conveniences of a nearby city.
Named after a notoriously brutal pirate, Capt. Murrell, who used the quiet inlet as a home base between pillaging trips, the village of Murrells Inlet looks out onto Drunken Jack Island. Legend has it that a mutinous pirate named Jack was marooned on the sandy spit of land by his shipmates with nothing but his wits and a few bottles of rum to get by. When his ship returned several months later, his former mates found the beach littered with empty bottles and a pile of sun-bleached bones, presumably Jack-s. Local legend also asserts that the infamous Blackbeard hid his ill-gotten booty somewhere on the island. Despite several archaeological digs, no treasure has been found.
" Local legend also asserts that the infamous Blackbeard hid his ill-gotten booty somewhere on the island. … "
Treasures of another kind are abundant at Murrells Inlet, in the form of centuries-old live oak trees and other beautiful vegetation that grow along the area's many salt marshes and tidal creeks. Inlet residents can hike at nearby Huntington Beach State Park, which, along with Brookgreen Gardens, was once part of a massive plantation owned by railroad heir Archer Huntington, stepson of Colis Huntington, one of four men who built the Transcontinental Railroad. California-s Huntington Beach was named in his honor.
Brookgreen Gardens was the first and is still the largest sculpture garden in the United States, featuring more than 500 works, including a piece by Archer's wife, Anne Hyatt Huntington.
A wide array of shopping and dining options are available at nearby Myrtle Beach. However, it's not necessary to leave Murrells Inlet to get a good meal. The town is famous for its Restaurant Row, a cluster of award-wining seafood and barbecue restaurants on Main Street.
Because Murrells Inlet is so close to Myrtle Beach, its residents and visitors have almost unlimited recreational options. Since there are 27 golf courses within 10 miles of the village, it's no surprise that the quiet town has become increasingly popular with retirees.